Great Planes Giant Big Stik XL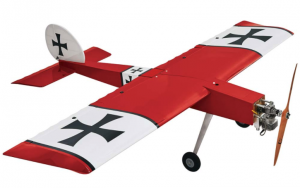 Great Planes Giant Big Stik XL 55-61cc Gas/EP ARF
The "Stik" design has been a staple at most RC airfields for many years. The design makes for a great all around flyer. Great Planes has introduced their latest version of the Stik with the Giant Big Stik XL ARF! This plane sports an impressive 96.5″ wingspan and is ready out of the box for your choice of a Gas or electric setup! Don't let it's large size scare you though, with a two piece wing design it should not be hard to fit it in many vehicles without hooking up the trailer! For a first-time pilot getting into larger airplanes, this looks to be an excellent choice! This one should be an easy build and we hope to try one out soon!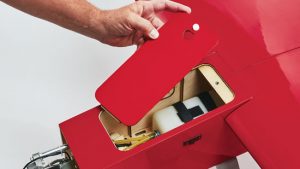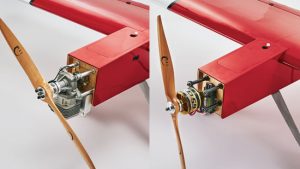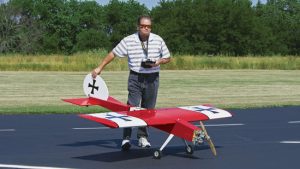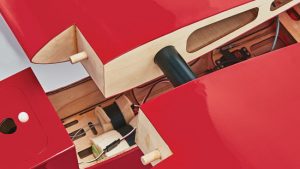 Wingspan: 96.5″ (2451mm)
Length: 85″ (2159mm)
Weight: 18 – 21lbs (8165 – 9525g)
Wing Area: 2029 sq in (131 sq dm)
Wing Loading: 20-24 oz sq-ft (61-73 g sq-dm)
Radio: At least 5-channel
40″ Servo Extension: Two for aileron servos
16″ Heavy Duty Extension: Two for flap servos
12″ Servo Extension
Y-Harnesses: Two for connecting aileron and flap servos
Receiver Battery: At least 3200mAh LiFe battery recommended
Adhesives, building supplies and field equipment
For Electric Power;
Brushless Motor: Great Planes RimFire .65 Outrunner recommended
ESC: 160A high voltage
LiPo Batteries: Two 6S 22.2V wired in series, at least 5000mAh
Battery Charger: Compatible with selected battery
BEC Voltage Regulator: 20A max
16″ Heavy Duty Extension: For ESC
12″ Servo Extension
LiPo charging bag
Propeller: 24x12E if using motor listed above
Motor Mount
For Gasoline Power;
Engine: 3.4-3.7cu in (55-61cc) two-stroke
Throttle Servo: Standard size and torque & 6-8″ servo extension
Ignition Battery: At least 1300mAh LiFe battery recommended
Heavy duty On/Off Switch, Prop, Gasoline
Click here for availability and more info on the Great Planes Giant Big Stick XL
The post Great Planes Giant Big Stik XL appeared first on Fly RC Magazine.