Great Planes PT-19 Sport Scale .46 GP/EP ARF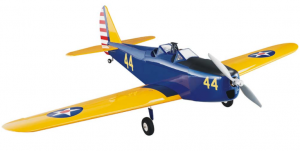 Great Planes has been going after the sport scale market and their latest offering is the PT-19 ARF. With a 56.5″ wingspan it comes in at a convenient size for those looking for a home for their .46 glow engine or 800-1000w electric power setup. The PT-19 was a popular trainer model for new recruits looking to be fighter pilots during WWII. This sport scale recreation will take you back to the late golden age as young aspiring pilots took their first flights. With its easy looking build style and easy on the budget required gear the PT-19 from Great Planes looks to be a great addition to any flyers fleet.  Keep an eye on FLYRC for more on the PT-19 from Great Planes.
Radio: 4-5 channel
Servos: 4-5 mini digital
6″ (150mm) Servo Extensions: Two if mixing aileron servos
electronically with programmable mixing in the transmitter
Dual Servo Extension: One if connecting servos with Y-harness
Building and field equipment
For Electric Power;
Motor: 1.65″ (42mm) 925W, 42-50-800 ElectriFly RimFire .32
recommended
Electronic Speed Control: Castle Creations Edge Lite 75 if using
motor listed above
Battery: LiPo 4S, at least 3300mAh
Battery Charger: Compatible with selected battery
Propeller: To match selected motor
For Glow Power;
Engine: .46 – .55 cu in 2-stroke, or .70 cu in 4-stroke
Propeller: To match selected engine
Wingspan: 56.5″ (1435mm)
Length: 46.2″ (1173mm)
Weight: 80 – 88oz (2268 – 2495g)
Wing Area: 536.7 sq in (34.62 sq dm)
Wing Loading: 21.5 – 23.6 oz/sq ft (65.5 – 72.0 g/sq dm)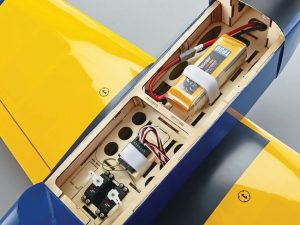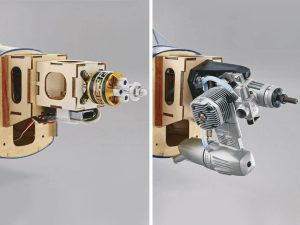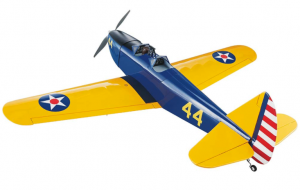 For more information on the PT-19 Sport Scale GP/EP ARF head over to Great Planes website
The post Great Planes PT-19 Sport Scale .46 GP/EP ARF appeared first on Fly RC Magazine.